Since 2017, ICON® has evolved into one of the largest volume and fastest-growing golf cart manufacturers in the country. Founded on the concept of building the best quality electric golf carts at the most affordable price, ICON® EV has revolutionized the LSV industry! Our dedication to our dealer network and customers alike has elevated us to the top of the industry.
ICON® EV's ECO family of brands is all-encompassing.
Each division of the ECO family unites to provide the ultimate low-speed vehicle experience.

ICON® EV
The street, the block, the course, and beyond; ICON® EV's lifestyle brand has a fundamental offer – the freedom to go wherever you want.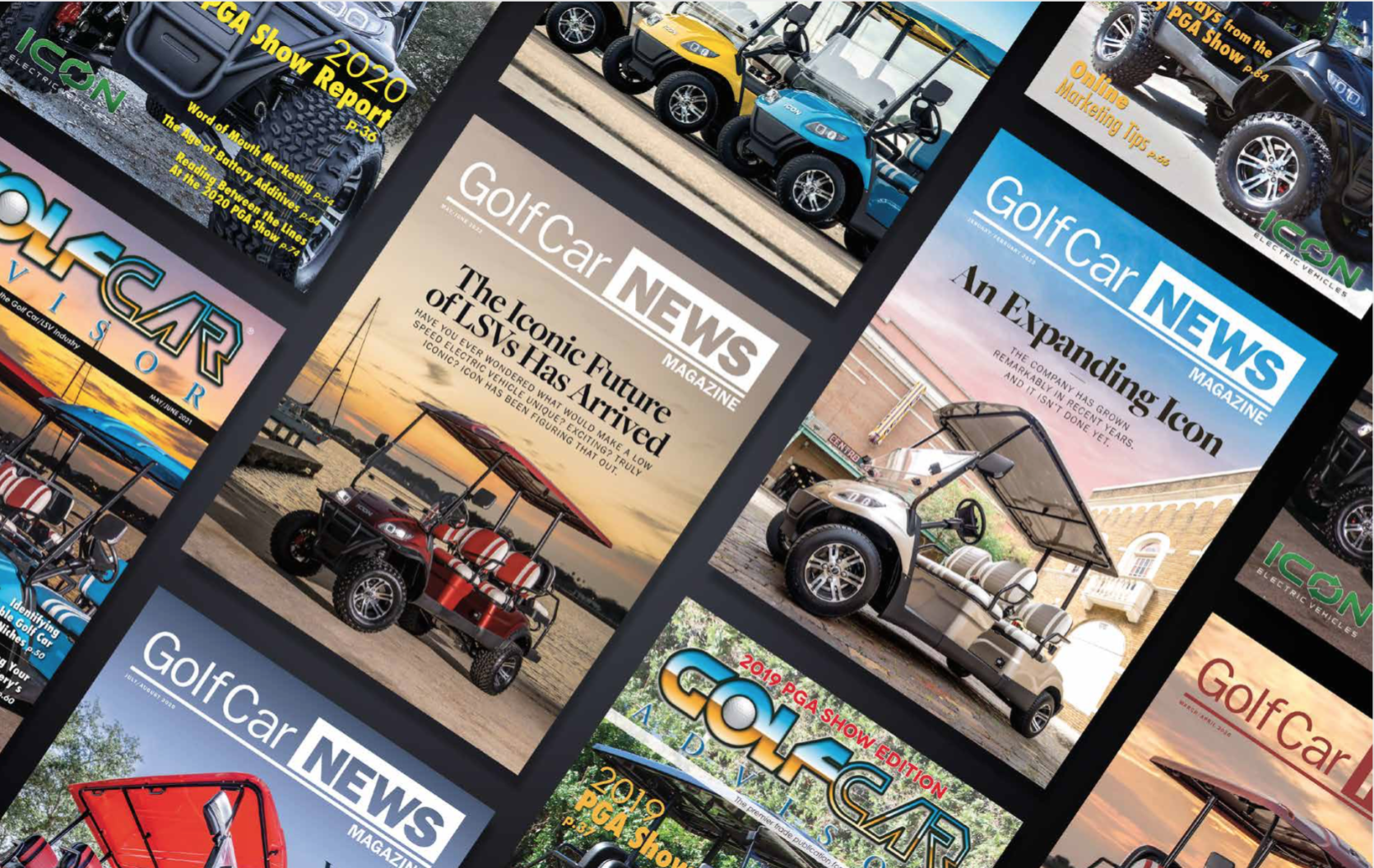 We do things better, for our dealers and for our customers.
ICON® EV is constantly pushing the boundaries of what an electric golf cart should be. Can a cart carry the whole family and then some? Ours can. Can you drive a golf cart to and from the grocery store? You can if it's an ICON®. We don't accept limits, we conquer them.
Our commitments to industry innovation and dealer support have propelled us to the top. That's why we've been able to grow exponentially since the beginning. What started as a small operation in 2017 has grown into the fastest-growing golf car company in the US, and we're only going up from here.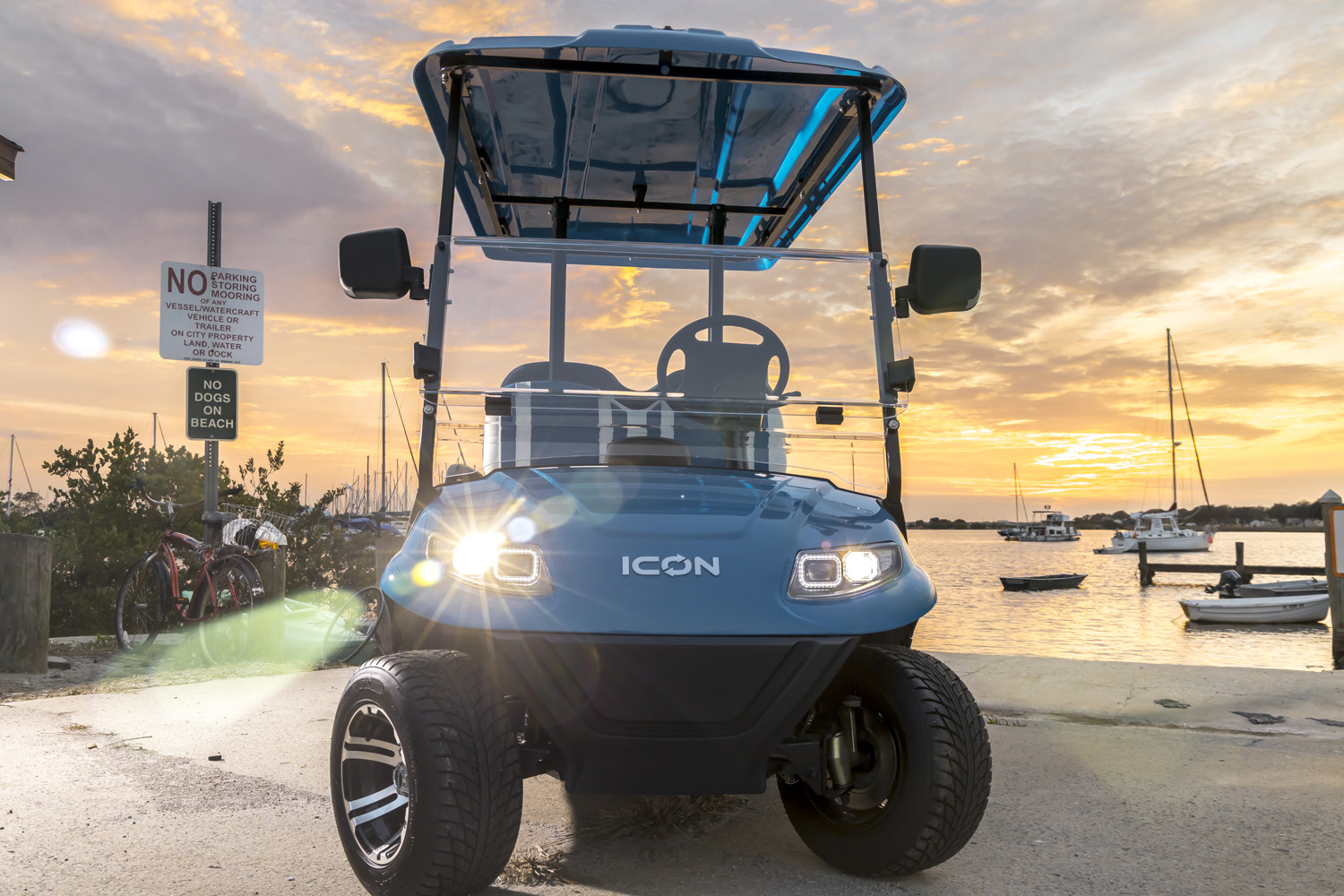 For our dealers, we offer unparalleled value
unlike anywhere else in the industry.
If you're a prospective dealer, we would like to invite you to take a personal tour of our state-of-the-art production facilities. This will help you examine assembly processes, assess QC, discuss pricing & delivery options, and build a relationship with our team.
Our goal is to offer the very best golf carts to help you grow your business!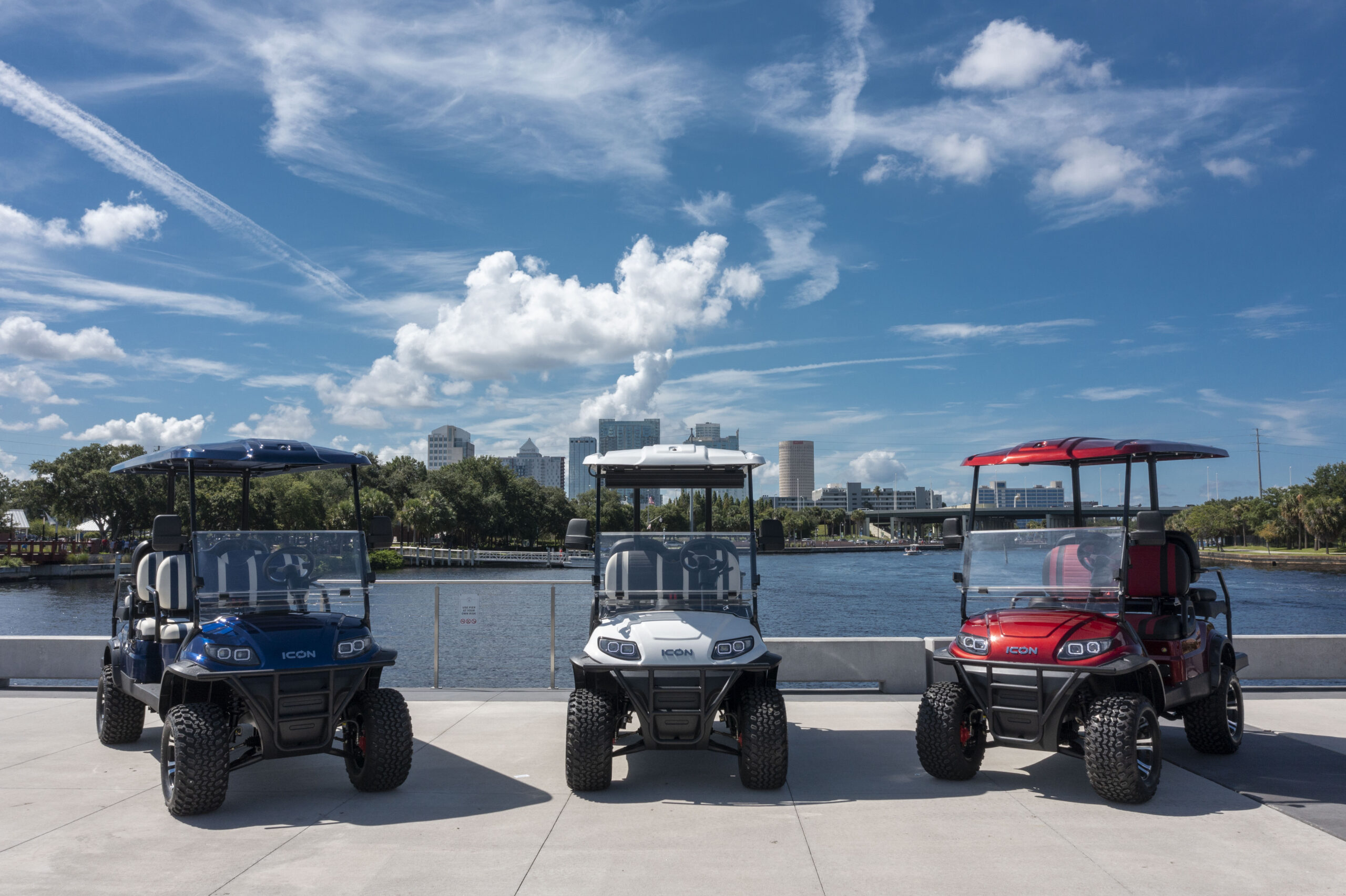 In addition to our vast selection of golf cart models, we also offer countless ways in which they can be configured. One size does not fit all, and we believe "choice" is best left in the hands of the consumer.
Upgrades come standard on each ICON® golf cart, offering incredible value, all for the same price the competitors' charge for a base model. For the consumer, the choice isn't whether or not they should buy an ICON® instead of another brand; it's how many amazing features they want at a price point they can afford.
A Bright Future with ICON
®
We invite all dealers to visit the nearest production facility to see innovation at work. Our state-of-the-art manufacturing hubs are ever-expanding as our dealer network continues to grow to meet and exceed the demand for our iconic brands. And this is just the beginning. New and exciting ideas are continuously being brought from conception to reality in the EV & LSV universe. Stay tuned…