Introducing your ECONOMICAL Golf Cart Solution!
Have you ever been in the market to buy a previously-owned golf cart?  Are you concerned that a previously owned vehicle may not be safe for your family?  Is the prospect of finding a quality refurbished cart exhausting, time consuming and scary?  Our team at ICON EV solved the problem!  We'd like to introduce ECO by ICON EV: your ECONOMICAL GOLF CART SOLUTION!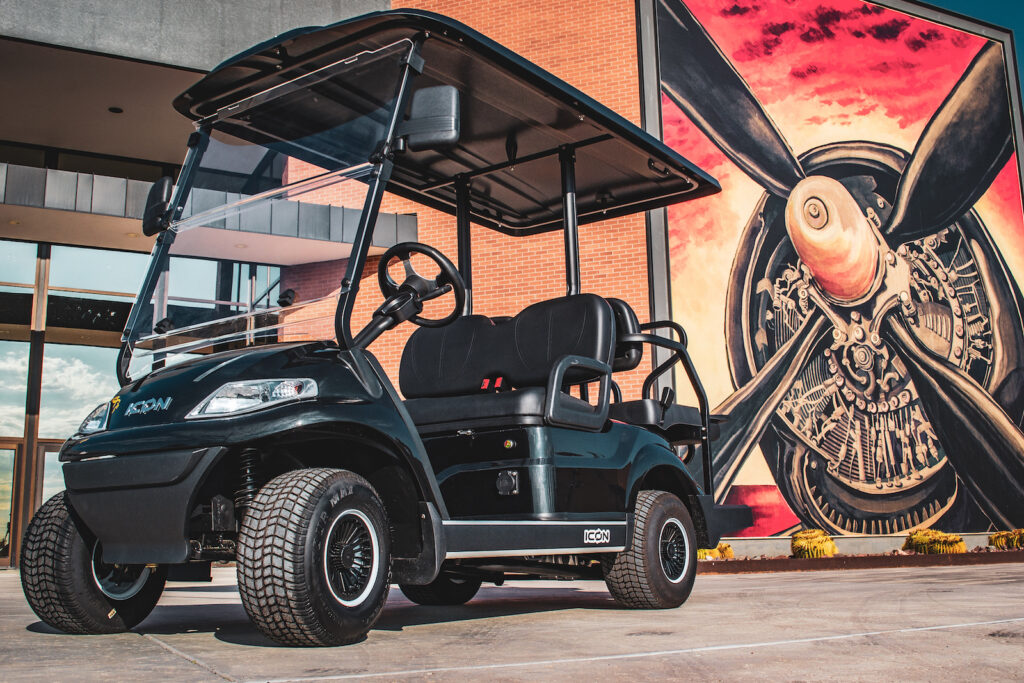 We are always expanding our product line to appeal to every customer's needs and wants! ECO by ICON EV appeals to the buyer budget of the cost-conscious consumer. At this price point, even consumers on a tighter budget can purchase a NEW ICON for recreation and family adventures – for less than any other manufacturer can offer!
"We worked hard to create the ECO line. There isn't another golf car at this price point available in the country today," said Roy Williams, ICON EV founder.
Clearly Williams and our entire team are enthusiastic about the new ECO by ICON EV model line!
"We're hitting a market that has never been tapped into before," said COO Sean Heatley.
Two Models to Choose From!
ICON ECO offers two models including a 4-seater lifted & a 4-seater non-lifted. Each will be backed with a 2-year limited warranty, and two-year AGM battery warranty.
Key Features of the ICON ECO
Key features include a 350 amp controller, drum brakes, unique flooring, square tubing, textured matte finish on the windshield post & grab bar, halogen lights, dual sway bar in the rear, and dual arm construction on the rear end.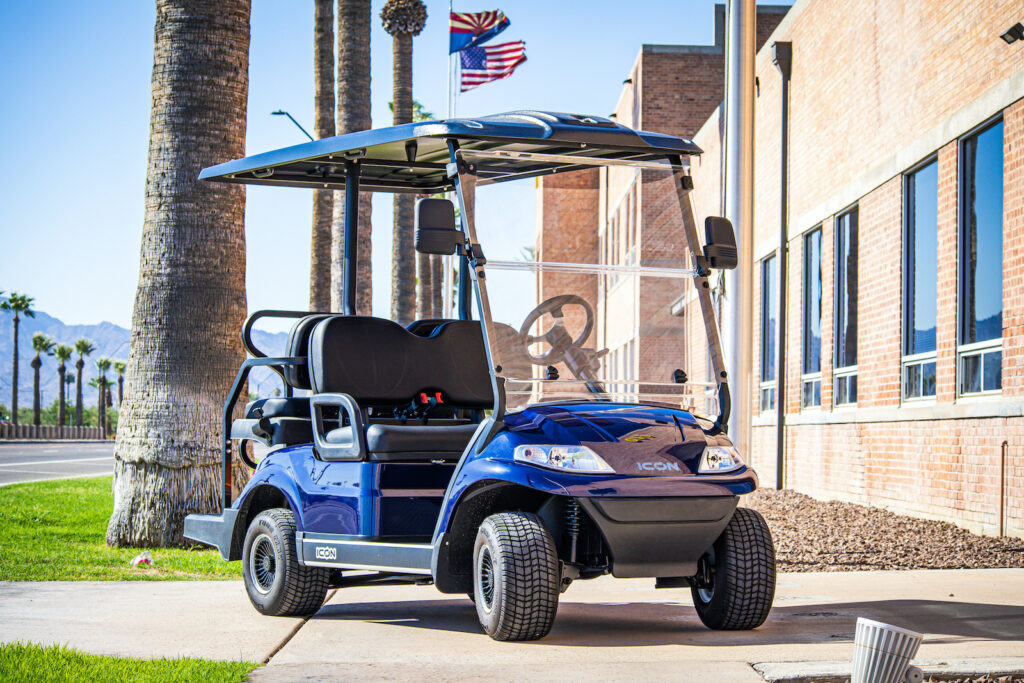 There are six colors to choose from in the economy line including white, black, indigo blue, forest green, champagne and a beautiful new shade of ICON® red.
The ICON EV Way
High volume, low prices, and an unbeatable value to the consumer has propelled our company to a leadership position in the industry. We used this same strategy when launching ICON EV back in 2017. This time we are offering the most economical brand new golf cart on the market, backed with the peace of mind of our 2 year warranty.
Attention Dealers!
Want to carry our brand new ECO by ICON EV models? We want to help facilitate that for you! Log on to our dealer portal now to learn more.
Stay in The Know!
Make sure to follow ICON EV on Instagram, Facebook, Twitter, LinkedIn & TikTok to stay up-to-date on all of our exciting news, events, and giveaways!