Join ICON® EV at the 44th Annual St. Petersburg Power & Sailboat Show for your chance to win BIG… a brand new state-of-the-art ICON® Ebike!
The fun takes place January 19th- 22nd & you are invited!
The St. Petersburg Power & Sailboat Show is the largest boat show on the Gulf Coast, and the team at ICON® EV couldn't be more excited to spice it up with some fun giveaways, as we showcase our brand new line of ICON® Ebikes!
Taking place right in the backyard of our corporate headquarters in Tampa, this event capitalizes on the most spectacular time of year in South Florida!
This particular show ranks among the list of favorites for many avid boat show connoisseurs, as it's quaint and the weather is always stunning!
Whether you enjoy perusing the extraordinary selection of both new & brokerage boats for sale, attending a seminar or two, getting in the know about the latest and greatest in marine gear, or becoming enamored with the best golf carts on the planet, The St. Petersburg Power & Sailboat Show is definitely a weekend not to be missed!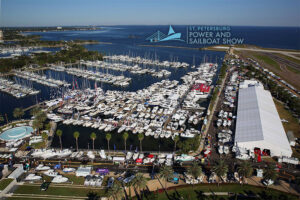 Starting on Thursday, January 19th and commencing on Sunday, January 22nd, ICON® EV will showcase a selection of LSVs for your riding pleasure, including many ICON® EV golf cart models, EPIC Cart models, & the brand-new ICON® Ebikes now hitting the market. And if you're really lucky… you may even win one!
That's right! We're launching our very first ICONIC Ebike giveaway!
Stop by our booth for your chance to enter to win. The winner will be announced on Sunday at the end of the show.
Feeling like a winner? CLICK HERE to submit your entry now!
Plus, our friends at EcoXGear gave us a top-of-the-line SoundExtreme 26" Sound Bar that we will be giving away to one lucky winner at the show. This waterproof powersport amplified sound bar boasts dual woofers, 360 degree sound, 500 watts of peak power, Bluetooth capabilities, multicolor LED party lights, and so much more!
No purchase is necessary, you must be 18 years of age or older to enter, and you do not need to be present to win either prize.
Let's face it, boaters love golf carts, which is why those shopping for center consoles, yachts, fishing boats, sailboats or kayaks all stop, stare, and relish in the thought of adding an electric golf cart to their get-up-and-go lifestyles.
Street legal and safe, ICON® EV brings family fun to a whole new level. So pack up your fishing gear, load your kids with no fear, and head to the pier on your new ICON® this year!
The show is located on the water at The Duke Energy Center for the Arts Mahaffey Theater Yacht Basin at 400 1st Street South, St. Petersburg, FL 33701.
Show Times:
Thursday, Jan. 19th 10am-6pm
Friday, Jan. 20th 10am-6pm
Saturday, Jan. 21st 10am-7pm
Sunday, Jan. 22nd 10am-5pm
To purchase tickets or to learn more, simply log on to www.StPeteBoatShow.com.