Ready to make your summer even more ICONIC?
Here is your chance to WIN a free golf cart, compliments of us, your friends at ICON EV!
It's so easy to enter. All you have to do is Click Here and we promise to make it worth your while!
The winner will take home a spectacular four seater Caribbean Blue lifted i40L… this is no ordinary golf cart!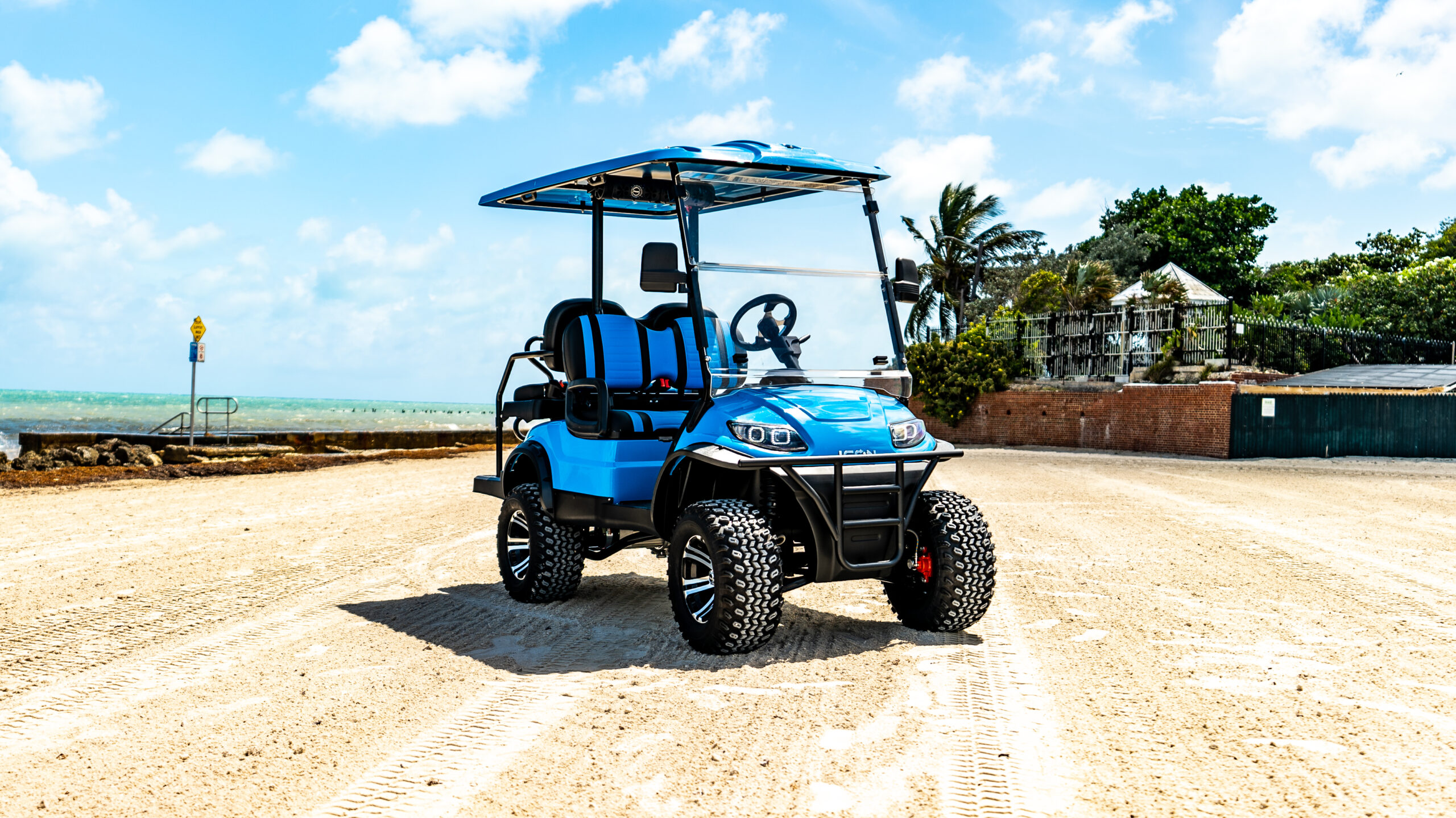 In addition to all of the upgrades that come standard on every ICON golf cart, like (6) 8-volt AGM batteries, LED headlights, independent suspension, disc brakes on all four tires, and so much more, we've added even more features to sweeten the deal that are sure to make all of your friends jealous!
This exquisite i40L comes decked out with premium add-ons like two-tone seats, 360°rear cup holders, a rockin' Bazooka audio speaker with LED lights, and an LED Glow Kit so when you're driving at night, you can light up the city!
This ICONIC contest kicks off on Friday, June 3rd, 2022 at noon EST and will end on Thursday, June 16th at 8pm EST. The winner will be announced on Friday, June 17th, 2022 @ 6pm EST.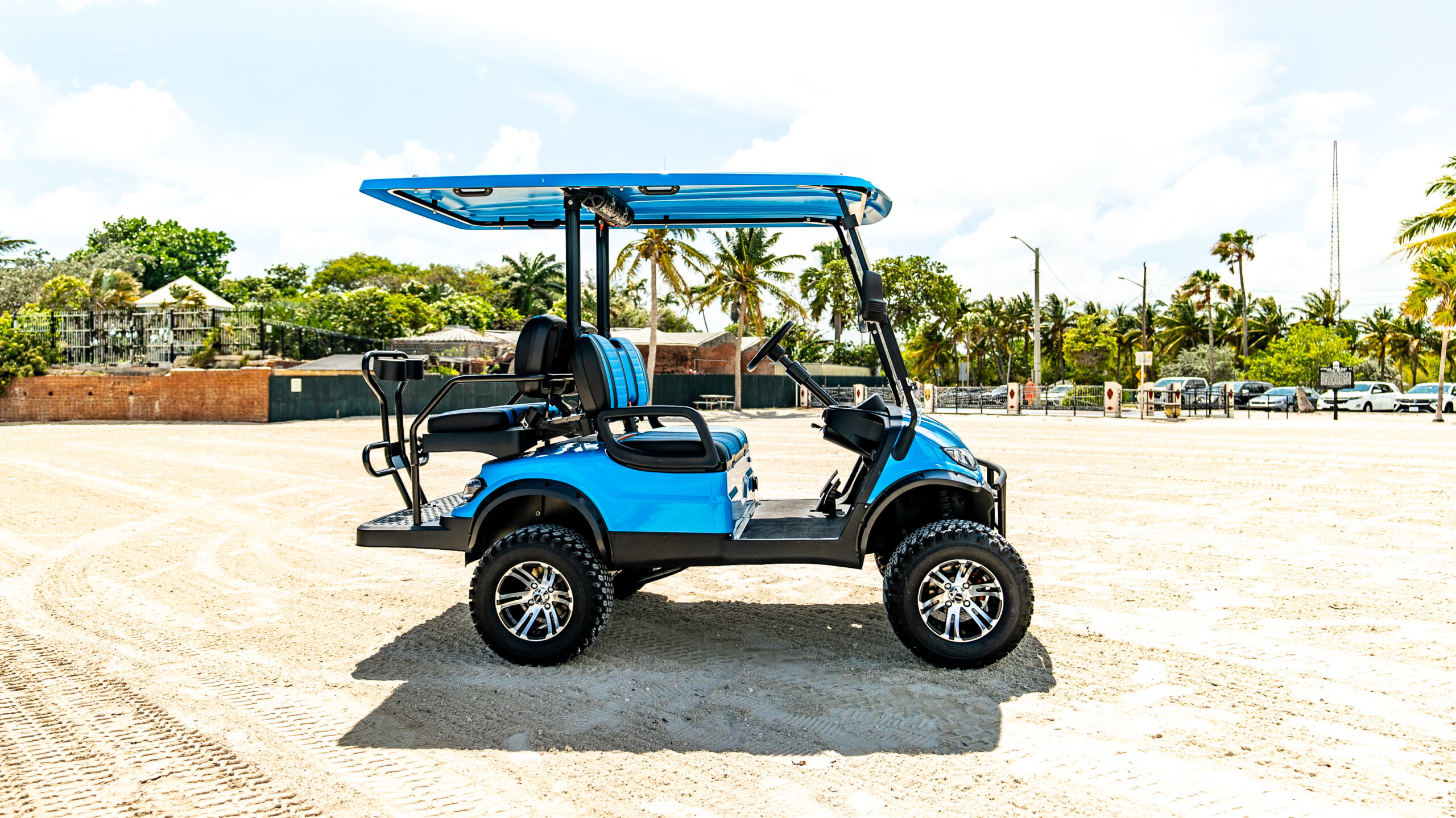 Never before has it been more beneficial to have a low speed electric vehicle at your disposal. Let's face it, the price of gas is astronomical, and electric vehicles are the future. So don't miss out on your opportunity to score one for yourself… for free!
No purchase is necessary. For complete rules, regulations, and to enter, simply Click Here. Want to stay in the loop for upcoming contests? Make sure to follow ICON Electric Vehicles on Facebook, Instagram and TikTok, and subscribe to our YouTube Channel. No purchase is ever necessary to play along.
GOOD LUCK FRIENDS!